6 Quick and Easy DIY Home Decor Ideas
Ever look around your home and wonder what you can improve on but feel like it may take too much work? This is probably something a lot of us have struggled with at some point in our home life. Luckily, there are a lot of craft and DIY ideas that can help us spruce up our homes without spending too much energy or even breaking the bank! Take a look at a few of them here.
1. Rustic Blanket Ladder
Featured in a lot of Pinterest and home decor photos, the blanket ladder adds a rustic charm to any home and can work in any room in the house. This easy tutorial from The Crafting Nook will let you create your own with just a few materials for less than $15!
2. DIY Tassel Throw
A quick way to add a pop of color to any space is to add a throw blanket, and this DIY Tassel Throw from Heathered Nest will let you make one in any color combination you like in under 2 hours. The secret is buying a blanket on sale and creating the colorful tassels out of yarn!
Toss it over your sofa or use it as an accent on your bed, this throw makes for an interesting and easy decor anytime.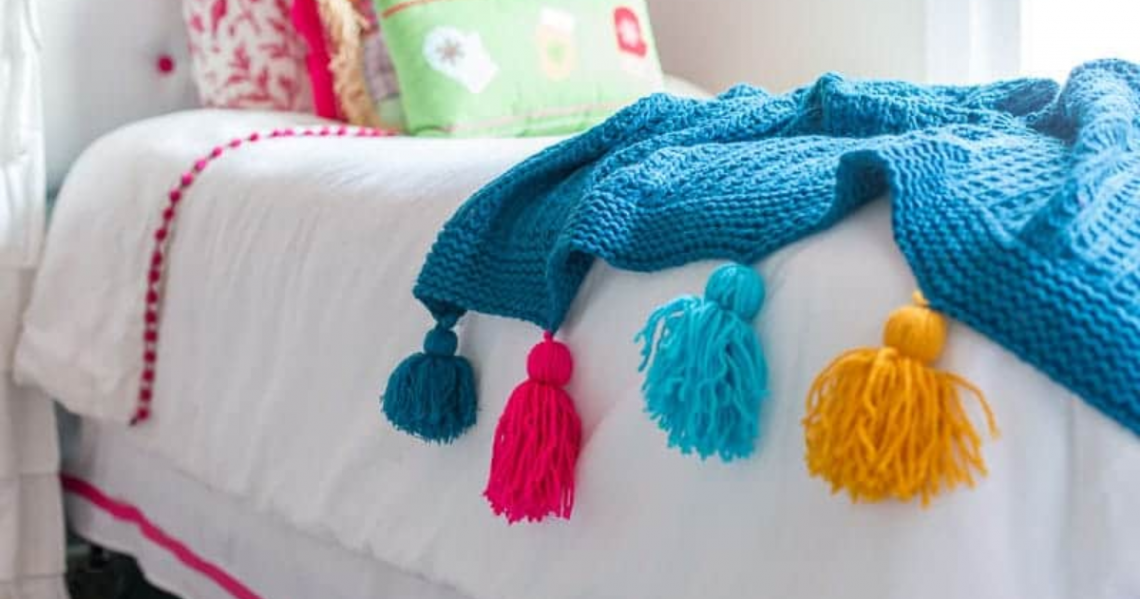 3. Coffee Sack Art
Love coffee? Then this DIY by At Home with the Barkers is perfect for you. Coffee sacks feature bold graphics and lines plus offer a unique touch to any home. This uses coffee sacks you can buy from Amazon (or if your local barista has some you can probably ask them for it!) plus a frame you can attach it to. Use as a conversational piece for your living room or if you have your own coffee bar add it as a fun touch!
4. 10-minute Throw Pillows
Pillows not only make your home look cozy, interesting ones can also make for a great conversational piece! Use repurposed fabrics with designs you love to make these 10-minute Throw Pillows from A Piece of Rainbow and toss them on to your porch, living room, or any place which can use a unique pop.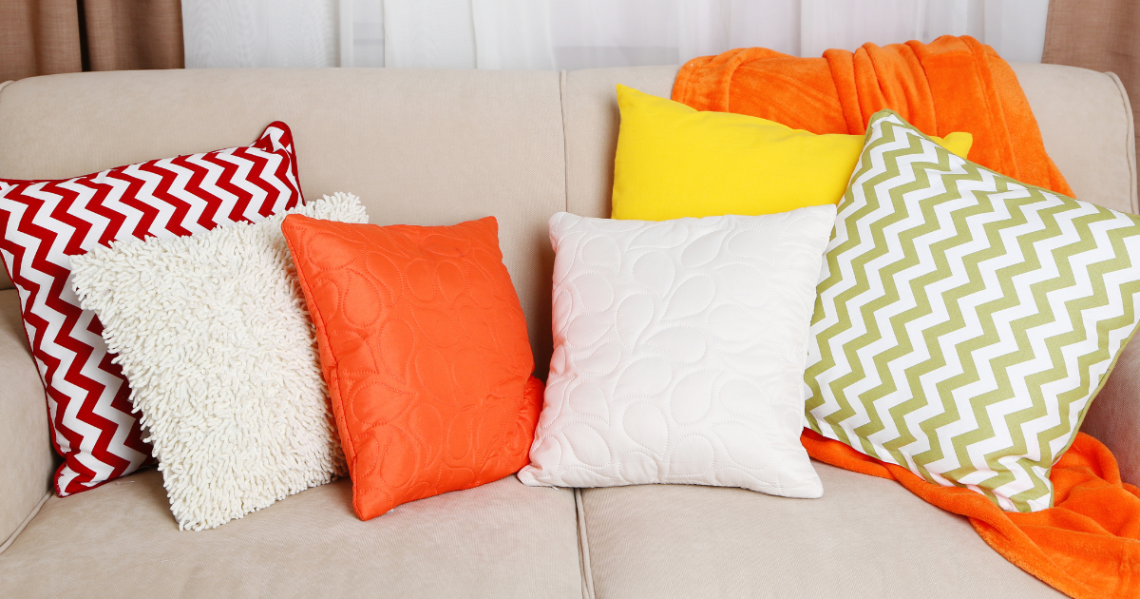 5. Glue Art on Canvas
This simple and yet beautiful art is a craft that can be done for all ages. Easily customizable with your favorite saying or drawing, it only takes a few materials and time! Take a look at how to make it on DIY Candy.
6. Bottle Wall Vase
Plants and flowers add a dash of freshness to any room, and this Bottle Wall Vase from ModPodge Rocks lets you feature them on your walls. Easily customizable using decorative paper and any shape and size bottle you wish to use, it's a great way to bring a touch of spring inside your home!
Looking for more tips?
We have some great ideas for new homeowners and future home sellers alike. Schedule a call with us today!
Let's Chat