Reasons to Live in New Jersey
Finding the right home, whether you are buying for yourself or are getting one with your family, is a decision that entails careful consideration. That being said, choosing to live in New Jersey will be one of the best decisions you can make. Here are just a few reasons why!
1. Public education is top notch
According to the 2023 US News Ranking for Education, New Jersey takes the #2 slot for overall education ranking and is rated #1 for the Pre-K to 12 Subcategory. This ranking measures the state's performance across the life cycle of a young person's education, including college readiness, pre-school enrollment, and high school graduation rate. On a county level, Union County ranks at #592 out of 2,766 for counties with the Best Public Schools in America according to Niche.com.
2. Quality healthcare
There is no denying that health is wealth, and New Jersey provides excellent healthcare. Overall, it ranked #8 for the US News ranking, and is rated #3 for Public Healthcare services. This includes being #5 in Low Mortality and Infant Mortality Rates and #1 Low Suicide Rate. Union County is ranked #100 out of 2,768 Healthiest Counties in America by Niche, and is #8 in the Healthiest Counties in New Jersey.
4. Strategically located
New Jersey epitomizes the feeling of small town living with big city opportunities, with both ends allowing for ease of access to other states. Northern New Jersey connects to New York City via train, bus or car, and Southern New Jersey is right across the Delaware River from Philadelphia. With it's spacious homes and relatively lower cost of living, it is actually not uncommon for people who work in New York City to live in New Jersey, especially in and around Union County.
5. A beautiful natural environment
New Jersey isn't called The Garden State for nothing. One of the most agriculturally diverse states in the country, it grows a variety of plants and produce. In fact, New Jersey ranks in the top 10 in the U.S. in the production of several crops and the overall production of fruits and vegetables in New Jersey was valued at approximately $350 million according to the 2022 USDA's National Statistics Service. Apart from the fresh produce, New Jersey is also home to verdant and spacious state parks and beaches. If you are an outdoorsy person, you can take advantage of the fresh air and numerous activities you can do here, such as hiking, fishing, biking, camping, and more. Union County is actually ranked at #242 out of 2,767 counties as the Best Counties for Outdoor Activities in America.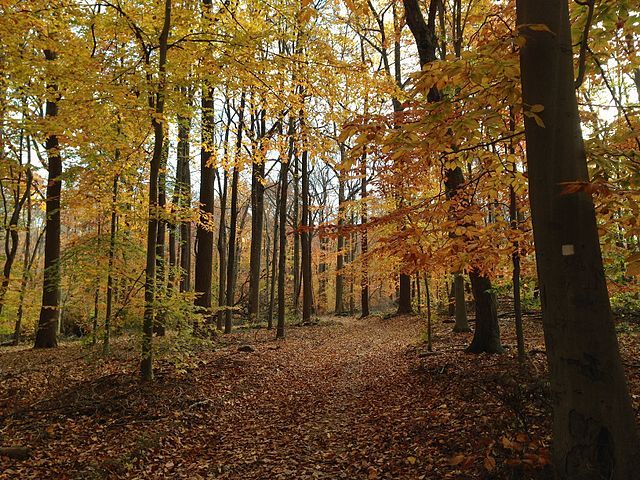 6. Wonderfully diverse
New Jersey is recognized as one of the most diverse states in the United States, with nearly one-quarter of its residents being foreign-born according to the New Jersey State Health Assessment Data. As of 2021, it is more racially and ethnically diverse compared to the rest of the US with the population being comprised of 21.5% Hispanic, 12.3% Black, and 9.9% Asian. Union County ranks at #20 out of 2,768 Most Diverse Counties in America, and ranks #2 in New Jersey in terms of diversity.
7. A happy place to be
While happiness may be relative, there are internal and external factors which help to measure the level of happiness a person or place may confer. WalletHub used several metrics and came up with a ranking of the Happiest States in America. In this rating system, New Jersey ranked as #4 overall, coming in second for Emotional & Physical Well-Being, and having the lowest adult depression rate and the country's lowest suicide rate.

Want to take a closer look at Union County?
Check out Our Neighborhoods.

Ready to move to New Jersey?
Whether you're just changing counties or changing states, I am here to help you.