June 30, 2023 | Union County Afternoon Break
Welcome, July!
It's the last day of June, and I hope you were able to make the most out of spring and the start of this beautiful summer. If you're spending the weekend in Union County, make sure to grab the chance to enjoy the sights and sounds of nature while you're here.
While you're here, make sure you don't miss this gorgeous listing in 11 Madden Ct Springfield Twp., NJ 07081. New on the market, this Colonial home has 5 bedrooms and 3.5 bathrooms in a private cul-de-sac. Featuring four finished levels with high ceilings, it also has spacious rooms with abundant windows and gorgeous hardwood floors. It really is an ideal home especially located at just one block from NYC transportation and close to Springfield town, schools, houses of worship and minutes from downtowns of Millburn, Summit & Westfield. Click on Schedule a Call below if you wish to check it out!
You might also want to drop by this immaculate Colonial home at 2011 Hill Top Rd Scotch Plains Twp., NJ 07076. New on the market as well, it boasts a covered front porch, beautiful hardwood floors, high ceilings, 4 bedrooms and 3 bathrooms in a spacious lot. Two private offices on the first level is perfect for today's lifestyle, and professionally landscaped grounds offer a great spot for summer barbecues or outdoor movie nights. Shoot me a message if you wish to drop by.
Coming soon is this charming Ranch home at 175 North Ave Fanwood Boro, NJ 07023. With 4 bedrooms and 3.5 bathrooms, it also has a craft room and exercise room plus a home office! Conveniently located near the NYC rail commute and the charming Fanwood downtown area, make sure to come around this weekend from 1:00 PM to 3:00 PM Saturday and Sunday to check it out! You can also send me a message and I will be happy to schedule a visit!
Have other homes in mind? Take a peek at our listings for Westfield, Scotch Plains, Fanwood, Mountainside, and Other cities around Union County. We can also discuss your home needs anytime! Click on Schedule a Call below to set up the best convenient time for you!
Looking to list your current home? Make sure to check out our featured blog for 7 Tips to make your Summer Open House Successful! ⬇️
Have a wonderful weekend and great start to the month! ✨
We're Here to Help!
Ready to list your home? Don't go at it alone. We're here to help get your home listing ready and sold. Contact us today to learn more.
Click Here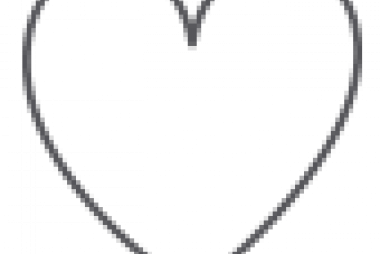 Our client's reviews
Read what our "clients for life" have to say.

Ready to Get Started?
Let's find a time to chat!