November 17, 2023 | Union County Afternoon Break
Looking forward to the weekend?
So am I! It's been a hectic week and it's the perfect time to catch a break before the Thanksgiving and holiday rush. If you're looking to have a bit of fun, a visit to Union County might just do the trick. Come around this weekend and check out some of our upcoming events, and while you're here visit one of our featured open houses!
This gorgeous rare 3-bedroom townhouse in The Reserve at 406 Donato Circle Scotch Plains Twp., NJ 07076 is new on the market and will be open on Saturday from 1:00 PM to 3:00 PM and on Sunday from 1:00 PM to 4:00 PM. With 2.5 bathrooms, an open concept living space, large, bright living room with cathedral ceilings, and an easy Access To Rt-22 And I-78, this move-in ready home is perfect for your holiday move!
If space is what you're looking for, this Colonial home in 611 Lawrence Ave Westfield Town, NJ 07090 is what you need. With over ten thousand square feet of lot size, it holds 5 bedrooms, 5.5 baths, and beautifully scaled rooms designed for comfortable living and entertaining. The finished basement offers a large recreation room with plenty of amenities, while a beautifully landscaped backyard features a patio with an outdoor kitchen! You can come around this Sunday from 1:00 PM to 3:00 PM or schedule a tour with me!
Also just on the market recently is a home that meets comfort and style! This immaculate, move-in-ready home in 445 Midway Avenue Fanwood Boro, NJ 07023 is open on Sunday from 1:00 PM to 3:00 PM. Featuring 3 bedrooms, 2.5 baths, a freshly painted interior and updated eat-in kitchen, this home is a dream come true for any budding homeowner. Shoot me a message to check it out or see you this Sunday!
Want to take a look at more options? We have other listings in Westfield, Scotch Plains, Fanwood, Mountainside, and Other cities around Union County. And while we're moving into the colder months, the real estate market remains hot with 18 homes sold this week. The highest sale came in at $1.43M for this spacious home at 36 Brambling Rd Berkeley Heights Twp., NJ 07922.
Looking forward to celebrating Thanksgiving? Make it extra special by matching it with your home's signature style. No idea what that is? We tackle the most common decor styles and give you a few ideas on matching looks in our featured blog. Check it out in the link below 👇
Have a happy weekend! ✨
We're Here to Help!
Ready to list your home? Don't go at it alone. We're here to help get your home listing ready and sold. Contact us today to learn more.
Click Here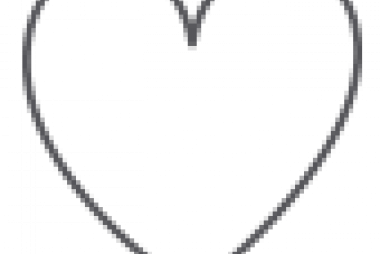 Our client's reviews
Read what our "clients for life" have to say.

Ready to Get Started?
Let's find a time to chat!