October 13, 2023 | Union County Afternoon Break
Cheers to a wonderful weekend!
Fall is in full swing and as we enjoy the chilly weather, I hope you are also having a great week and looking forward to a wonderful weekend. If you plan on coming around Union County, make the most of it by coming around these featured listings. Who knows, you might find the perfect new home for you!
This beautiful split-level home is new on the market and certainly a dream home! Located in 35 Rainier Road Fanwood Boro, NJ 07023, it features a living room with a big picture window that bathes the room in natural light, 4 bedrooms, 2.5 bathrooms, and a paver patio opening to professionally landscaped surroundings. Custom-designed gas fireplaces for the family room and primary bedroom just add a touch of elegance to this already charming home. Check it out this weekend Saturday and Sunday from 1:00 PM to 3:00 PM, or shoot me a message to view it!
In the Stonehenge section of Westfield awaits this classically beautiful Colonial home. 740 Norgate Westfield Town, NJ 07090 features a touch of beauty and craftsmanship with its hardwood floors, custom cabinetry, and finished basement that includes a theatre. With 5 bedrooms and 3.5 bathrooms, there is ample space for all your needs. It is priced at $ 1,750,000 and will be open to view this Sunday from 1:00 PM to 4:00 PM, so let me know if you'd like to come around!
Finally, this breathtaking Ranch home in 1131 Sawmill Rd Mountainside Boro, NJ 07092 is a must-see! Given a head to toe renovation by EWG Construction, it has 4 bedrooms and 3 bathrooms in the spacious home, which boasts a sprawling 1/3 acre lot. A rocking-chair porch in front and crisp new deck in back, a kitchen with a massive island and easy, open flow to the Great Room, Dining Room and Beverage Bar, plus proximity to Deerfield School, Memorial fields and other amenities make this home something you should not miss!
Looking for more homes? We have other listings in Westfield, Scotch Plains, Fanwood, Mountainside, and Other cities around Union County. For this week there are 37 properties for sale and 20 homes sold. Our highest sale this week was at more than 16% over ask for $1.25M for this sprawling Colonial home in 7 Park West Drive #201 Mountainside Boro, NJ 07092.
By the way, if you haven't made plans for Halloween yet, we have a few events in store for a spook-tacular time. Take a look at our quick list in our featured blog for Halloween Events in Union County ⬇️ And for your Westfield Top Home needs, I am here to help you out! Just click on Schedule a Call and we can get things started.
Happy weekend! ✨
We're Here to Help!
Ready to list your home? Don't go at it alone. We're here to help get your home listing ready and sold. Contact us today to learn more.
Click Here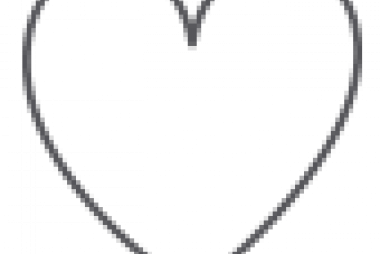 Our client's reviews
Read what our "clients for life" have to say.

Ready to Get Started?
Let's find a time to chat!