September 29, 2023 | Union County Afternoon Break
Farewell September, Hello October!
Fall is here and as we bid goodbye to September, we can look forward to a wonderful October with it's tradition of pumpkin spice, Halloween, and of course the warm autumn colors gracing the scene. Enjoy the beauty of Union County and come see the wonders of nature and other things we have to offer. And while you're here, you might also want to join in on the October events happening in and around the area. Make sure to also check out these featured listings and you might run into your dream home!
Nestled in the heart of Wychwood, one of Westfield's most premiere locations, this beautiful, meticulously maintained three bedroom ranch in 531 Topping Hill Rd Westfield Town, NJ 07090 awaits its next owner. Featuring 2 baths, a living room with wood burning fireplace and plenty of natural light, and a lower level with finished rec room area and a home office, laundry room and tons of storage space. Priced at $ 899,000, you might want to check it out, so shoot me a message or schedule a call and we can set up a tour!
If a condo is what you want, this 3 bedroom, 2.5 bath townhome might be you're looking for! Located at the Echo Ridge development in 415 Echo Ridge Way Mountainside Boro, NJ 07092, it offers a spacious and modern living environment with high-end finishes. Quartz countertops in the granite kitchen, sliders to the private deck gives some outdoor space for BBQ and dining, and a laundry room and a large attic give you the everything you need and more! It is priced at $ 850,000, so let me know if you want to snag this beauty!
Finally, this charming Cape Cod in 35 Stagaard Pl Fanwood Boro, NJ 07023 is a must-have! With 3 bedrooms and 2 baths, gleaming hardwood floors, an open area in the second floor that can be used as a den or office, and a short distance to NYC train and bus all make for a desirable home! It is priced at $ 520,000, so let me know if you want to drop by!
There are also other listings in Westfield, Scotch Plains, Fanwood, Mountainside, and Other cities around Union County if you wish to check out more homes. For this week, we have 32 properties on sale and 25 homes sold this week! Our highest sale was at $1.89M for this spaciously gorgeous home in 636 Green Briar Ct Westfield Town, NJ 07090.
With fall in full swing, you might want to make sure you can increase your curb appeal with the beautiful shades and themes of the season. We put together a few ideas in our featured blog on 7 Tips for Maximum Autumn Curb Appeal, check it out! ⬇️ For other questions, concerns, or if you just want someone to talk to about Westfield and Union County, I am here for you!
Have a cozy, wonderful weekend! ✨
We're Here to Help!
Ready to list your home? Don't go at it alone. We're here to help get your home listing ready and sold. Contact us today to learn more.
Click Here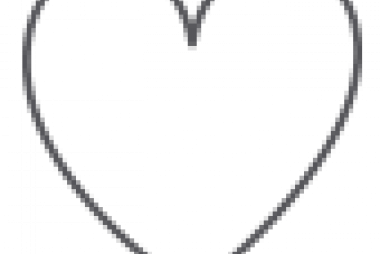 Our client's reviews
Read what our "clients for life" have to say.

Ready to Get Started?
Let's find a time to chat!